Published: Wednesday, April 14, 2021 02:26 PM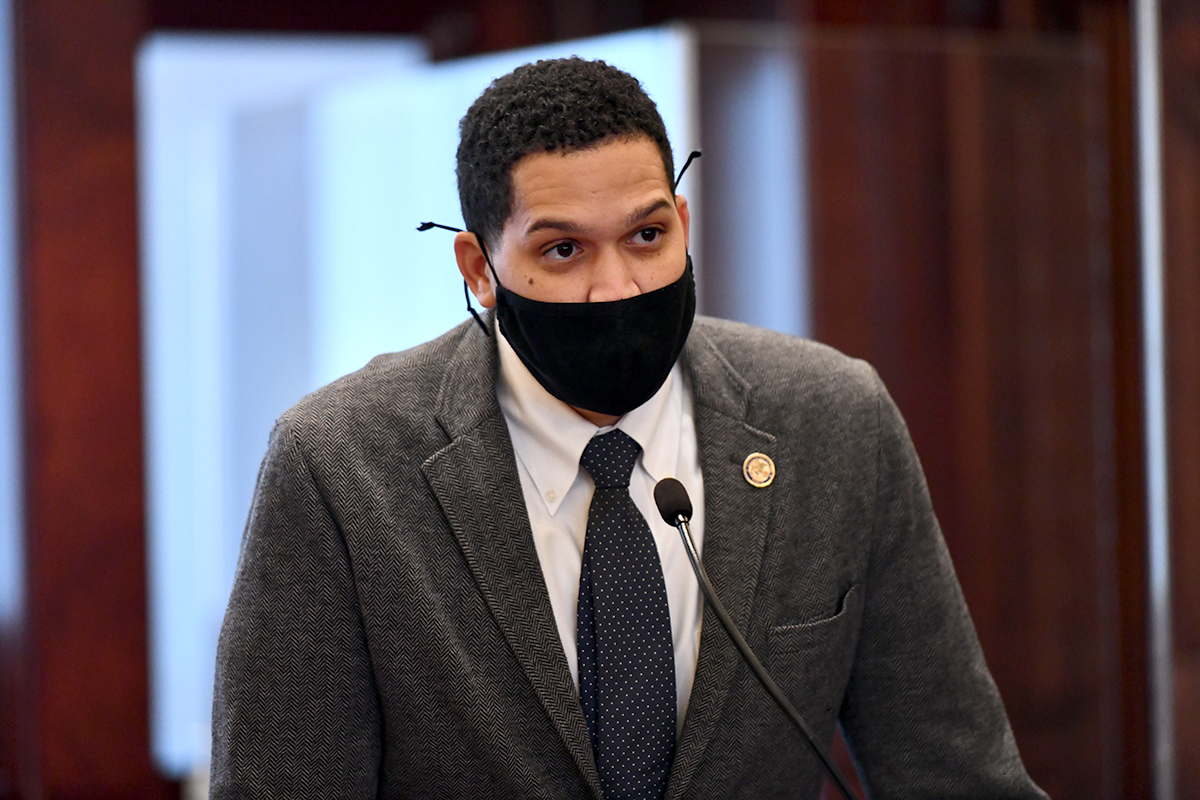 CHICAGO – Senator Robert Peters (D-Chicago) passed two measures out of the Senate Criminal Law Committee Tuesday that would reform offender sentencing and the way law enforcement officials interrogate minors.
"This is about creating a fairer justice system in the state of Illinois," said Peters. "If we want to prevent injustice and reduce bias, then we must confront police, courts and correctional institutions when they employ unfair laws and practices."
Peters' reforms are contained in two pieces of legislation, Senate Bills 2122 and 2129. Senate Bill 2121 allows state's attorneys to petition the court to reduce an offender's sentence if the state's attorney believes the original sentence no longer advances the interests of justice. Senate Bill 2129 would make oral, written or sign language statements from a minor inadmissible as evidence if the statement was provoked by deceptive practices during the interrogation process.
Both initiatives are led by the Cook County State's Attorney Office (CCSAO).
Proponents of Senate Bill 2122 believe that deceptive techniques when interrogating minors are outdated and go against the best practices promoted by members of law enforcement. National Law Enforcement Organizations and training agencies have also advocated against the use of such tactics when interrogating youth.
"We have an obligation to protect the rights of our most vulnerable populations, which includes every minor in this state," Peters said. "The interrogation process can be intimidating for anybody, and these practices are that much more likely to produce false statements and confessions."
Further research from CCSAO also shows that under current practice, Illinois does very little review on how a person responds to incarceration after they are sentenced. Senate Bill 2129 intends to offer states attorneys and criminal courts a new tool for ensuring that criminal sentences appropriately advance public safety, enforce rehabilitation services and work toward restorative justice.
Senate Bills 2121 and 2129 head to the Senate floor for further discussion.
Category: Press Releases