Published: Tuesday, March 12, 2019 04:20 PM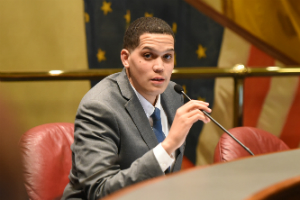 SPRINGFIELD – Under a new bill sponsored by State Senator Robert Peters (D-Chicago), eligible youth will be provided a stipend to cover the costs associated with entering an apprenticeship.
"Many apprenticeships have a high cost of entry, which can create burdens for youth who can't afford these costs, or even outright prevent youths from entering the programs," Peters said. "If we can help ease the burden for the youth of our state, we can help them set themselves up on a path towards more successful and fulfilling lives."
Senate Bill 1525 would require the Department of Children and Family Services to provide the stipend to youth who are currently a responsibility of DCFS, who aged out of care upon reaching the age of 18, or who were formerly in DCFS and were adopted or placed in guardianship. The stipend would cover the up-front costs of entering an apprenticeship, including fees, tuition, work clothes, rain gear, boot and tools that are specific to the occupation.
The measure would also require DCFS to develop outreach programs in order to make those eligible for the program aware of it. It passed through the Senate Committee on Human Services by a vote of 10 – 0 and moves to the full Senate for consideration.
Category: Press Releases