Published: Tuesday, March 12, 2019 04:21 PM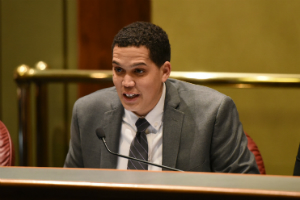 SPRINGFIELD – Youths who have experienced the deficiencies of the Department of Children and Family Services firsthand would be given a voice under a new measure proposed by State Senator Robert Peters (D-Chicago).
Senate Bill 1743 requires DCFS to develop, process, and administer a standardized survey to gather feedback from youth who are currently aging out or who have recently aged out of the foster care system.
"If we want to improve DCFS, we need to listen to the people who live in it every day," Peters said. "These surveys will push DCFS to face up to its deficiencies so that they can be remedied, which will allow the Department to provide the quality care the youth under its service require."
The bill requires the surveys to be processed once every five years. It passed the Senate Committee on Human Services by a vote of 10 – 0 and will now receive consideration from the full Senate.
Category: Press Releases