Published: Wednesday, May 01, 2019 02:03 PM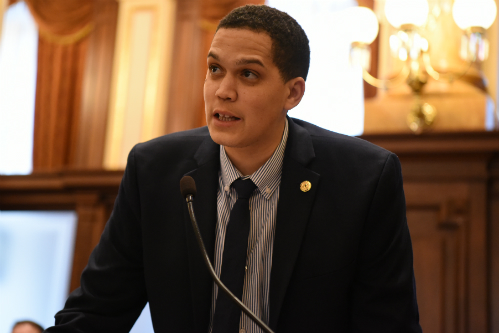 SPRINGFIELD – State Senator Robert Peters (D-Chicago) voted to approve a proposal to establish a fair tax system in Illinois.
"I'm happy to support a measure that will bring tax relief to 97 percent of Illinois taxpayers," Peters said. "My Senate colleagues and I followed through on a mandate from the voters, who spoke loudly in November of 2018 and told us they wanted a state government that would do its part to implement a fair tax."
The legislation, Senate Bill 687, would replace the current flat rate system with a fair, tiered system that imposes a different rate depending on the level of an individual's income. The majority of Illinois taxpayers will pay fewer taxes as a result.
"From Streeterville to the Indiana border, we need to create an Illinois that works for everyone, not just for the wealthy few," Peters said. "A Fair Tax is a helpful tool for investing in our community."
In order to change the income tax structure, the Illinois Constitution would need to be amended, which requires voter approval. Any new Fair Tax laws will only take effect if approved via ballot measure in November of 2020.
Category: Press Releases