Published: Wednesday, May 22, 2019 02:47 PM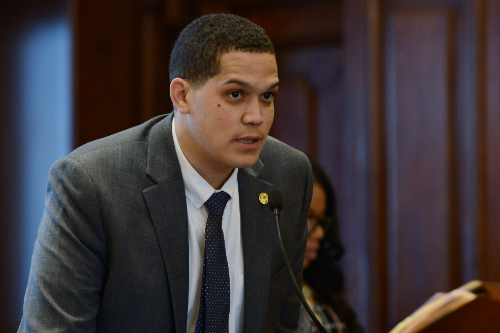 SPRINGFIELD – Minors in Illinois would have access to a drug effective at preventing HIV under a bill sponsored by State Senator Robert Peters (D-Chicago).
"The medical community has made great strides in developing drugs that treat and prevent HIV," Peters said. "If we can increase the number of kids who have the means to help prevent the disease, we can take a huge step toward eliminating it."
House Bill 2665 would allow minors 12 years and older to receive health care services related to prevention of sexually transmitted diseases, rather than just treatment, without parental consent. This includes receiving a prescription for Pre-Exposure Prophylaxis (PrEP), a drug that, when used correctly, is over 90 percent effective at preventing transmission of HIV.
"There are a lot of young people who don't feel safe going to their parents with issues like these, which puts them at risk of becoming HIV positive," Peters said. "They should have the right to protect themselves by asking for a PrEP prescription without needing their parents to say it's okay."
According to the Department of Public Health, gay youth account for 85 percent of new diagnoses of HIV among youth aged 13 to 24.
"It's time to face the reality: teenagers have sex," Peters said. "We need to stop ignoring reality and start addressing an issue that is becoming an epidemic among gay youth in our state."
The bill is an initiative of the AIDS Foundation of Chicago and will align Illinois with federal guidelines regarding preventative health care.
"There are a lot of providers who are scared to even discuss these options with minors because of the backlash they may get from parents," Peters said. "This bill removes that fear from providers, and I'm glad that my Senate colleagues were not afraid to support this bill that could save lives."
The bill was approved by both chambers of the General Assembly, and will be sent to the governor for approval.
Category: Press Releases