Published: Friday, August 23, 2019 05:24 PM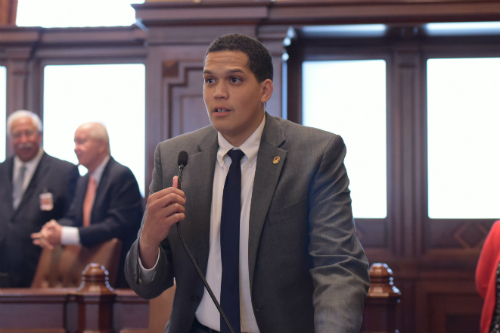 SPRINGFIELD – Entering an apprenticeship program often requires expensive fees, tuition and tools, but eligible youth could have those associated costs covered thanks to a bill sponsored by State Senator Robert Peters (D-Chicago) that became law today.
"It's too often a person who otherwise wants to start an apprenticeship and take the first steps toward self-sustainability is unable to because they can't afford the upfront cost of starting an apprenticeship," Peters said. "This could result in them having no choice but to find a job in a field with lower wages or fewer benefits. Youth in care often lead difficult lives, and we should strive to make it easier for the kids aging out of the system by tearing down the systemic barriers that hold them back."
New apprentices often are required to pay for fees, tuition, clothing and tools required as they begin in their chosen occupation. Senate Bill 1525 requires the Department of Children and Family Services to establish a stipend program that will cover the upfront costs associated with entering an apprenticeship. The stipend would be provided to youth who are currently a responsibility of DCFS, who aged out of care upon reaching the age of 18, or who were formerly in DCFS and were adopted or placed in guardianship.
The bill also requires DCFS to develop a plan to increase awareness of the program.
The bill, which takes effect Jan. 1, 2020, was approved by both chambers of the General Assembly with unanimous bipartisan support.
Category: Press Releases