Published: Wednesday, July 15, 2020 09:38 AM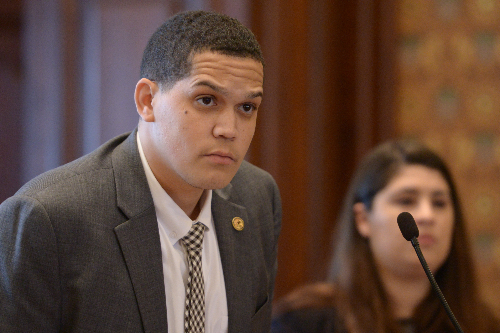 CHICAGO – As communities continue to recover from the ongoing novel coronavirus crisis, State Senator Robert Peters (D-Chicago) is encouraging organizations specializing in relief efforts like housing assistance and mental health support to apply for a grant from the Illinois Criminal Justice Information Authority.
"In many ways, COVID-19 has hit Black and Brown communities much harder than other communities," Peters said. "The ICJIA grants will help organizations that are providing support in these communities and make it easier for them to do the job they've set out to do."
The grants were allocated by the U.S. Bureau of Justice Assistance Coronavirus Emergency Supplemental Funding program and will be used to support communities that have been hit the hardest by COVID-19. The funds can be used for:
Housing assistance for those who have experienced violence or who are involved in the criminal justice system;
Support services for members of the community, including legal services and mental and emotional health support;
Rent, utilities and supplies for community-based organizations;
Food distribution; and
Any other pandemic related need as determined by the community.
"We're in the fight together, and any organization that feels like they could use some help should apply for a grant," Peters said.
Additional information and a link to the application can be found here. Applications are due by 11:59 p.m. on July 24.
Category: Press Releases