Published: Monday, September 21, 2020 03:18 PM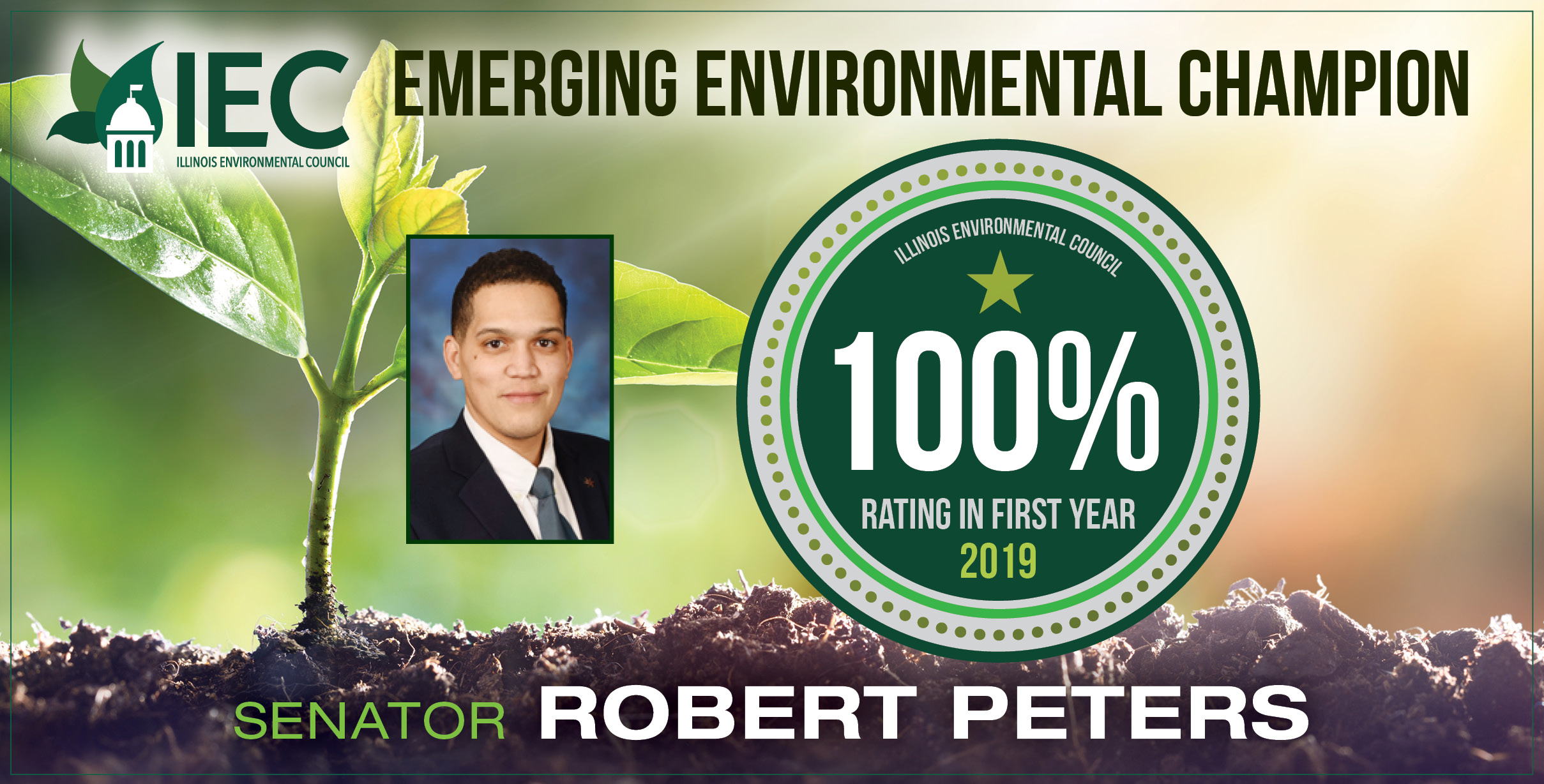 CHICAGO – The Illinois Environmental Council (IEC) released its first ever Lifetime Environmental Scorecard Monday, chronicling the average score of all votes cast on bills affecting the environment by each sitting legislator over the course of their entire legislative career. Senator Robert Peters (D-Chicago) has been honored with a perfect voting record.
"I will always support legislation that leads to a greener, more sustainable future for our communities, state, country and planet, and it;s an honor to be recognized by the Illinois Environmental Council for my dedication to this cause," said Peters. "Climate change continues to pose an existential threat, and I vow to continue fighting alongside the IEC until the climate change crisis has been dealt with, no matter how long that may take."
Legislators in their first term were only scored on their votes in 2019, the first and only year they were able to vote on bills impacting the environment due to the disruption of the 2020 regular legislative session by the COVID-19 pandemic.
"Senator Peters earned a 100% for their voting record on bills impacting the environment, using their power as a state legislator to protect and defend the people and environment in the district they represent," said IEC Executive Director Jen Walling. "Senator Peters is an emerging environmental champion in the General Assembly, and the Illinois Environmental Council applauds their work protecting our environment in Illinois."
A total of 64 state legislators received recognition for scoring 90% or higher over the course of their legislative careers, and 21 legislators scored a perfect 100% in their first year of recorded votes. IEC releases its scorecard in late summer of each year, and the 2020 version can be found here.
Category: Press Releases